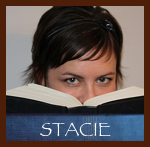 I have to apologize for being over a week late with this post. I had planned on telling you all to RUN out to get
The Iron Knight
by
Julie Kagawa
on it's release date, but I got distracted with our spOOky books. But, it's not too late! If you've been around Whim Fic a while, you have heard us
gush
(and
gush
, and
gush
) about Julie's Iron Fey series. And if you haven't read the series, YOU SIMPLY MUST! Skip this post (there may be spoilers for those of you who haven't started the series) and RUN out to purchase all of the books in the Iron Fey line-up. You will not be disappointed.
From
Goodreads
:
My name- my True Name- is Ashallyn'darkmyr Tallyn. I am the last remaining song of Mab, Queen of the Unseelie Court.

And I am dead to her.

My fall began, as many stories do, with a girl...

To cold faery prince Ash, love was a weakness for mortals and fools. His own love had died a horrible death, killing gentler feelings the Winter Prince might have had. Or so he thought.

Then Meghan Chase- a half-human, half-fey slip of a girl- smashed through his barricades, binding him to her irrevocably with his oath to be her knight. And when all of Faery nearly fell to the Iron fey, she severed their bond to save his life. Meghan is now the Iron Queen, ruler of a realm where no Winter or Summer faery can survive,

With the unwelcome company of his archrival, Summer Court prankster Puck, and the infuriating cait sith Grimalkin, Ash begins a journey he is bound to see through its end- a quest to find a way to honor his vow to stand by Meghan's side.

To survive the Iron Realm, Ash must have a soul and a mortal body. But the tests he must face to earn these things are impossible. And along the way, Ash learns something that changes everything. A truth that challenges his darkest beliefs and shows him that, sometimes, it takes more than courage to make the ultimate sacrifice.
In the past, I have always been firmly #TeamPuck, but this book made me want to jump ship. Okay, not really. It made me want to join both teams. #TeamAshuck? No. #TeamPash? It's not working, is it? Basically, I fell for Ash just as hard as I once fell for Puck. We finally get to see a vulnerability in Ash that wasn't always there before. There were hints, yes, but this is his true self, and it is.... *dreamy sigh* So, yeah. There's that.
But, in addition to Ash, Ash, Ash, there is an amazing story. I'm a huge fan of the Spiritual Journey trope in literature, and Ash takes on a big one. All for Meghan. *dreamy sigh* (I swear, I'll stop that.) It's an adventurous story, and the imagery alone was worth it. Julie is a master at creating worlds you want to step into, even if they are fraught with danger.
And finally, this book about did me in. I know I said that after The Iron Queen, but this one was just so perfectly told, I could not help but cry throughout. It's really well written and was a joy to read (even with the tears). My tears have once again fed Julie's muse!
So, NOW I can tell you to RUN out and get
The Iron Knight
! You will thank me.