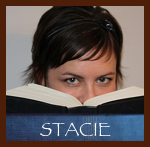 Anyone up for a little book talk? Instead of a rec this week, I was thinking we could discuss (in the comments) the fourth book in The Mortal Instruments series:
City of Fallen Angels
by Cassandra Clare. Our
informal LBC on Mockingjay
was so much fun, I thought we'd do it again!
So, while this post does not have spoilers -
THE COMMENTS WILL HAVE SPOILERS! MANY, MANY SPOILERS!
If you've finished the book, click on the comments and add your thoughts (you know we love to hear them!). If you haven't finished - what are you waiting for? Get to reading! It's so very good! (I think it may be my favorite of the series. Maybe.)