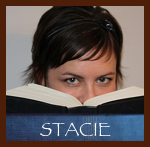 Waaaay back when Leigh and I first started this blog, we thought we'd also be discussing movies, but books have basically taken center stage here at Whim Fic. I've resisted the urge to force you all to watch recommend Doctor Who. (Well I have SO FAR, at least.) But, since it is Halloween, I thought it might be fun if we pull out the movies and discuss our favorite SCARY MOVIES. I know, you're all probably shocked that I have even watched a scary movie, but I have! Many! We will not discuss the fact that I was doing research for a project, or that I watched them during the day. With the lights on.
I think the movies that scared me the most during that project were both of the Texas Chainsaw Massacre films - the
orignal 1974 version
(because HOLY ****, it was freaky), and the
2003 version
. I don't usually like remakes, but here you have a Final Girl who can kick some serious ass (unlike her 1974 counterpart), and you all know I love that. Also? IT WAS SCARY.

*clapping*
"FRIGHT NIGHT
!" HALF NAKED DAVID TENNANT! "FRIGHT NIGHT!"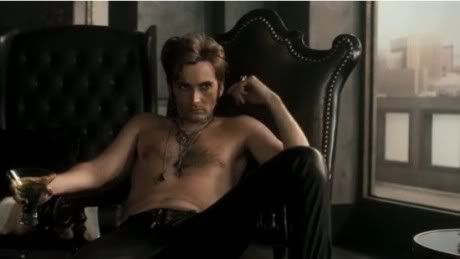 *coughs* Um, I mean, I'd really recommend that one.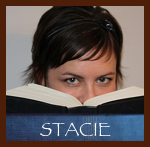 *laughing uncontrollably* Um, can you elaborate on WHY a bit more than NAKED DAVID TENNANT? Although, that's more than enough for me. *runs to look up Fright Night*

*thinks* Colin Farrel in a wife-beater?
Sadly, "Fright Night" isn't out on DVD yet. My horror has to have a sense of humor, so how about some "Ghostbusters?" Everyone loves "Ghostbusters." Where else can you see Sigourney Weaver and Rick Moranis almost DO IT? #iwriteyafolks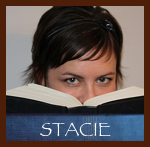 You had me at wife beater. Oh wait, you actually had me at Naked David Tennant.
But I do love a funny/scary movie. If a movie can make me laugh AND jump ten feet off the couch - it's good.
Oh I mentioned "The Shining" in my
Anna Dressed in Blood
review for a reason.
Who can ever forget "redrum"?!? Last true horror movie I saw. Decades ago. Yes, I'm a wimp. Feel free to judge.

True story, my husband hasn't seen "The Shining" and I refuse to watch it with him because then I won't be able to sleep.
I watched it twice in college. Loved it. But, seriously, the bathtub scene alone is enough to make me hide under my blankets.
Beyond scary. BEYOND. But really well done.

I love "The Shining" too. I like to watch it in the middle of winter. Makes any cabin fever I have seem pitiful to Jack's cabin fever. In a way, it can be considered a therapeutic tool.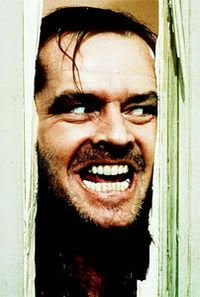 But, "The Changeling" is my favorite! The one with George C. Scott. Not the recent Angelina Jolie one, which was not a remake. And "The Eye." The original Eye, not the crappy Hollywood remake.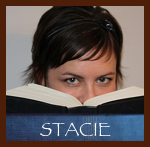 Leave it to Nicole, aka "Resident Horror Queen," to think that The Shining is therapeutic.
Okay, now we want to hear your favorite scary movies! Nicole might be the only one to actually watch them, but we all want to hear!
And, Happy Halloween from all of us at Whim Fic!