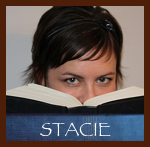 I have no idea why, but when I heard the book title
Please Ignore Vera Dietz,
I incorrectly assumed this was a book meant for a younger audience, say - middle grades. Clearly, I didn't look at the cover of the book, and obviously, I was completely wrong.
From
Goodreads
:
Vera's spent her whole life secretly in love with her best friend, Charlie Kahn. And over the years she's kept a lot of his secrets. Even after he betrayed her. Even after he ruined everything.
So when Charlie dies in dark circumstances, Vera knows a lot more than anyone—the kids at school, his family, even the police. But will she emerge to clear his name? Does she even want to?
Edgy and gripping, Please Ignore Vera Dietz is an unforgettable novel: smart, funny, dramatic, and always surprising.
Okay, truth be told? I'm not
always
in the mood for supernatural, paranormal teen romances. Sometimes I want a book that is just about life and how to deal. One that will make me laugh, and even better, make me think. I was in that kind of mood when I decided to read
Vera Dietz
, and you can blame
John Green
because he does this to me. I was coming off a John Green bender when I picked up this book, and I am so happy to say that it was perfect - exactly what I was in the mood for. Thank you,
A. S. King
.
Please Ignore Vera Dietz
is funny, but mostly a dark funny. And really? I adore dark humor when it's done well. Leigh may call me a cheerleader (no, never in real life), but I do have a dark side (much like Darth Vader, duh). The humor was weaved in with sadness and heartache, and it was perfectly matched to the entire
feel
of the book.
I love a good story about personal growth, and
Vera Dietz
is that and so much more. It's not only the story of Vera and her journey, but of her best friend Charlie, and of her father. The ending wasn't all happy with bows on top (nothing in the book was like that), but it was redeeming and made me want to cheer a little. (Okay, maybe I do have a cheerleader side.)
So, if you're in the mood for some real-life, and a lot of dark humor, definitely pick up
Please Ignore Vera Dietz
. I know I'm happy I finally got past the title and checked it out.