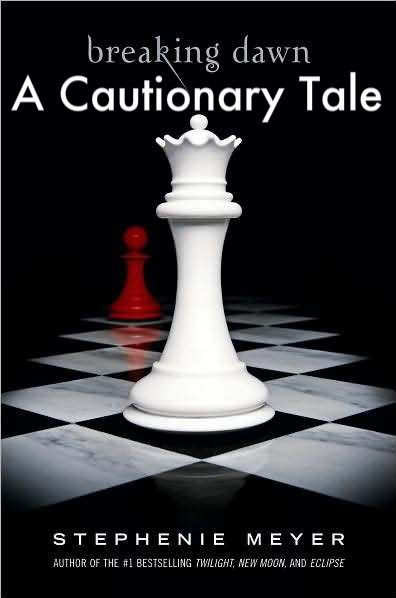 Katarinasmama and I were discussing a certain book via text and the LACK of sex in it. And how this vexed me. (Trust me. I was
very
vexed.) So I thought it'd be fun if we split up some of our favorite YA books into categories. I propose the following:
1. Needs Some Doin' It (e.g.
Twilight
)
2. Needs LESS Doin' It (e.g.
Breaking Dawn
*cough*Renesmee*cough*)
3. Did It JUST RIGHT (e.g.
Shiver
)
Did It Just Right: Well, besides
Shiver
, which defines JUST RIGHT, there is Lisa McMann's series,
WAKE/FADE/GONE
. The scene with Cabel and Janie in the shower?? Okay, yes, I'm laughing. And only because they referenced Judy Blume's
Forever
which is the ultimate Did It Just Right book. Who can ever forget the name "Ralph"?
So add to these some new stories where the focus isn't a Coming Of Age Theme but where there is a romantic subplot and the Doing It parts are written really well:
Siren
by Tricia Rayburn (out on July 13th) and the recently released
Shade
by Jeri Smith-Ready. They don't skirt around the issue. Yes, I enjoyed using that cliche. *skirts away*

Ah yes, Janie and Cabel. I would definitely add that to the Did It Just Right category. And
Shiver
! I just finished it (again) so that scene is fresh in my mind.... Yeah, Just Right.
Needs Some Doin' It: I'll say it...but JACE AND CLARY! Okay, well, there was this
outtake from the Mansion Collapse Scene
and that, you know, hinted at what could have happened, if only the world wasn't literally collapsing around them and well, the small matter of that they could be *coughs* siblings.
But, did anyone think that Jace and Clary were really brother and sister?? I mean, seriously? I know it's icky to even think about it. Who didn't nod their head and understand perfectly when Jace told Clary in
City of Ashes
(p. 182), "We could keep it a secret."
Yes, I just said it. Nodding along to Jace's request. I'll now retreat back to my lair.

Okay,
CoA
was a book that definitely needed SOME DOIN' IT!
I was TOTALLY with you in the whole "nudge nudge, wink wink" Jace and Clary wrongness. I actually rationalized to myself while reading that our feelings on incest come from the RELATIONSHIPS that we have with siblings, and if that you were raised separately, and had no idea, then how could you really be faulted? Especially if you were in love with Jace? *nodding no* I would not judge. Unless your kids had 10 thumbs and no nose. Then I'd judge. A little.
My favorite Jace description quote from
CoA
: " "Some guys look at you like they only want sex. Jace looks at you like you've had sex - it was great and now you're just friends."

Mmm... And then there's this new excerpt that Ms. Clare just released, as if she KNEW we were having this discussion, involving a
bed
. *grins evilly*
While this whole topic is an attempt to look humorously at the way sex is handled in YA lit, I feel like it is really important to recognize the books that get it right. It's not because I want to read about sex. (Well, not ENTIRELY. *winks*) It's because if I'm going to have a discussion with my children ABOUT sex, these are the types of encounters I want to discuss. Ones, like in
Shiver
, where it is portrayed as a natural progression of a loving relationship. It wasn't taken lightly, nor was it glorified. It just WAS.
I think the subject is out there, Leigh, and some books Do It, some just avoid it, and then some *smiles at Julie Kagawa* keep their characters too busy just trying to survive and leave no time for more than a really hot kiss and a declaration of "never again".
I've had THE TALK with my 11yo DS. It is important to present what should happen, i.e. "natural progression of a loving relationship" but also one must talk about the repercussions of unprotected sex, i.e. avoiding the half-vamp, half-human baby.

Which is also a great point. So I guess Renesmee serves a purpose after all.
All seriousness aside, just about any book with an "OMG we will all die in battle tomorrow" plot line NEEDS SOME DOIN' IT. *coughs and glares at Julie Kagawa* #TeamAsh
So, what do y'all think? What books would you put into the Needs More/Needs Less/Just Right categories? Let us know!