Often when Rain reviews a book it inspires me to read it (which great, since that's the point and all.) I'm sure that sometimes you, the reader, feel the same way. And then I want to talk about the book, because I love both books AND talking. I'm sure this happens to you all too, but we've already talked it about it on the blog. I could dig through the old posts and comment on it, but that seems so futile. There's very little chance of actual discussion. So, what's a wordy girl to do?
Well, if you're a wordy girl with a blog and a very well-read partner, you start a virtual book club! Now, I have to be honest, I don't usually "do" the book club thing because of the commitment of time, energy, and the possibility that the book blows. But a virtual (and Whimsical!) club means no responsibility. If you don't want to participate, no big deal! If you've already read the book, here's your chance to discuss it with us!

I love this idea for so many reasons! Mainly because I have a deep fear of the commitment that "normal" book clubs require, but with the Whimsical Fic-ery book club, we can be... well... whimsical about the whole thing. You want to read the book? Great! If not, maybe next month! You want to leave a comment for us? Even better! If not, we're none the wiser! No commitments and you're allowed to be lazy about reading - what could be better? And we promise to pick books that don't blow. *grins*

So, here's the deal:
Once a month we'll pick a book to read and set a "discussion" date. Anytime during the month, stop by the site and leave your thoughts on your progress in the "comment box" which we be on our sidebar soon. (It'll go to a hidden spreadsheet so don't worry about posting spoilers for your fellow readers.)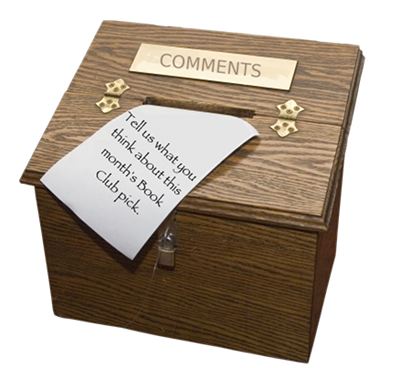 Then, on the given day, Rain and I will discuss the book and include some of your comments. We'll continue the discussion into the comments on that day's post.

And, if you'd like to recommend a book for the book club, feel free to email us with your suggestions! We have a few in mind for this summer, but we're always open to book recommendations from you all.
Meadow and I have decided our first book will be
Hex Hall

by Rachel Hawkins
. I did a rec for it
here
, and you can find out more about Rachel and her books at her
blog
(which is so funny, I kept getting distracted when I went to get the link for you all).
So, what do you all think? Does this sound like your kind of book club? Feel free to leave suggestions for the book club here as well! And the Comment Box will be up starting in May, so you'll be able to leave your comments about
Hex Hall
soon. Happy reading!
Get your copy of
Hex Hall
:
Powell's Books
Amazon
IndieBound