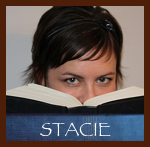 We took a little unexpected blog-vacay last week, but we are back and very excited because
Julie Kagawa
's
The Iron Queen
is being released TOMORROW!! I barely need to rec this book for you all, because you know how much we love the Iron Fey series around here, but I do need to tell you how much I loved
this
book.
From
Goodreads
:
My name is Meghan Chase.

I thought it was over. That my time with the fey, the impossible choices I had to make, the sacrifices of those I loved, was behind me. But a storm is approaching, an army of Iron fey that will drag me back, kicking and screaming. Drag me away from the banished prince who's sworn to stand by my side. Drag me into the core of conflict so powerful, I'm not sure anyone can survive it.

This time, there will be no turning back.


There were two major things that made me love this book. The first is Meghan's character. I remember reading
The Iron Daughter
and being unsure about Meghan at first. But then she grew on me. I mentioned in
my first rec of TIK
that Meghan could
almost
fit into the
Chicks Who Can Kick Our Asses
category. Well, I think she can go ahead and take her spot. And not just because she learns to fight in this book, but because of her emotional strength. She is tested in huge ways, and comes out a completely different person because of it. I love the way Meghan's character changes and grows in this book.
And secondly, the ending. Oh. My. Ending. You know I will not say too much about this, but when I finished the last page, I wanted to call Julie at home and tell her how much I loved it. And then I remembered that I do not have Julie Kagawa's phone number. Luckily for her. She would have had to listen to me gush in between tears, and it would not have been pretty. That being said, I do know that some people did not like the ending. I think they are insane. Oh, I'm kidding! (No, I'm not.) No really, everyone has the right to their own opinion! (And my opinion is that they are crazy.)
Can I add a third reason? Um, ASH. I seriously thought about switching from Team Puck. Almost did. Might have. I guess I'll just have to wait for
The Iron Knight
to see if I have solidly switched teams. *does a little happy dance in anticipation of
The Iron Knight*

I am totally
not
doing an I-Told-You-So dance over here about the Team Ash addition. NOT AT ALL. *whistles innocently*
I don't want to be redundant and copy everything that Stacie said (all of which I agree with), but I will add that I enjoyed the darkness in this book. I feel like the fae, and the version of them that Julie has given us, are a dark lot. The books have gotten progressively darker as Meghan has grown and realized what she's facing. I think knowing that helps her to find her resolve and become the Kick-Ass Heroine that we grew to love.
Also, in anticipation of the launch, there is a fun "Iron Court" blog tour going on now! Different blogs will be hosting "guests" and prizes, and some of them are really awesome! Check out Julie's blog to see where all the stops will be:
http://juliekagawa.blogspot.com/2011/01/iron-queen-court-blog-tour-intro.html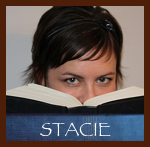 I have not yet completely jumped the Team Puck ship! I'm kind of leaning over the edge towards Team Ash, that's all. So, save your I-Told-You-So dance, Leigh!
As always, we'd love to hear your thoughts! Feel free to stop by after you've read
The Iron Queen
and let us know what you think!