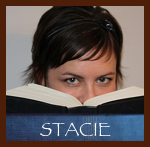 It's
Banned Books Week
starting September 25th and we're ready to celebrate here at Whim Fic with a giveaway! But first, Leigh and I thought it would be fun to recommend our favorite banned books for today's Reading Rainbow.
My favorite, hands down, is
Slaughterhouse Five
by
Kurt Vonnegut
. I'm kind of in love with Vonnegut - I'd say he was my first literary crush. I'm completely serious when I tell you that I had to pull over and cry when I heard he died. His books mean that much to me. I've read
almost
everything he's ever written, but
Slaughterhouse Five
is one of my favorites. It's a brilliant book.

The Banned Books List I found
here
on the ALA's site is practically a guide for where to find GOOD books! I love many of them, but I think one of my favorites is
A Wrinkle in Time
by
Madeleine L'Engle
. This was really the first Urban Fantasy I ever read, before I even knew there was a distinction. I was blown away by the idea that there could be mysterious worlds not hidden by doors in cupboards, but by time itself. It cemented my love for science fiction and fantasy, spoke to the awkward girl I was at the time, and reassured me that there was magic - in some form - waiting for me.

There are so many great books on the banned books list it was hard to narrow it down to one book. I have to go with
To Kill a Mockingbird
by Harper Lee. Atticus Finch was probably my first literary crush and the story still sticks to me to this very day. I might even go so far as to say this book influenced me in such a way that I am a better person for having read it.
To Kill a Mockingbird
reminds us all to be decent and kind humans and to always do the right thing. So yeah, I can totally see how this book ended up on the banned books list.*rolls eyes*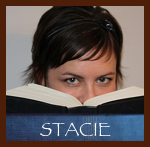 So there you have it. We've shared ours and now you must share yours. Why? Because you could win fabulous prizes! First, to honor Laurie Halse Anderson's book
Speak
, we are giving away a copy of the award-winning book. And, I promise to read it too (I'll order my copy when I order the winner's copy). In case you haven't yet heard about the
#SpeakLoudly
campaign, please go read
Laurie Halse Anderson's blog post
about her book being the recent target of
this guy
. Also, don't miss
Myra McEntire's response
at her blog - it's worth the read (I was in tears). Leigh has also written a
wonderful post on parenting and censorship
at her writing blog, so be sure to check that out as well!
We'll also be giving away a Whimsical Fic-ery tee that was inspired by
this post
.
It's pretty fantastic. Leigh even wore hers at the Decatur Book Fair!
Leigh,
Myra McEntire
, and
Victoria Schwab
Okay, so to enter the give-away just follow these steps:
1. Leave a comment with your favorite banned book in the comments section of this post. Feel free to tell us
why
it's your favorite (because we like it when you're wordy). That will give you one entry
and
make you eligible for an extra entry (see #2).
2. If (and only if) you have left a comment with your favorite banned book, then you are eligible for one extra entry by tweeting about this post and the giveaway. But you must link to your tweet in a
SEPARATE
comment in the comments section.
3. Do all of this before Friday! We'll pick a winner and announce on Saturday. Good luck!
And, sadly, this is only open to US residents. I hate to even say it. Don't be mad. Please?
(And if you already own
Speak
, we can send you a different banned book instead. Don't worry - we're flexible. And whimsical.)