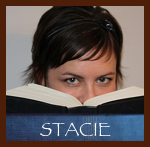 I've been a super-happy reader lately as some of my favorite series of books have come out with new, fantastic books. I thought you should know about three of them in particular, so I'm sharing them all in one, big (but not too big) post!
I'm going to start with a series that I love, and have recommended before: The Gallagher Girls by Ally Carter.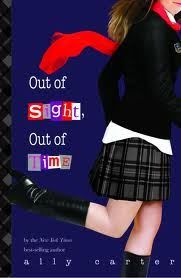 If you've never heard of Ally Carter, then you must sit down and listen: She is amazing. Her writing is so well-done that you'll find yourself wondering just how she managed to "do that" and still make it cohesive, funny, and leave you wanting more. A word I've used to describe her writing: seamless.
Add to that the genius storylines she throws at you, and you're hooked. Gallagher Girls is a smart, fun, romantic series that I cannot get enough of. Honestly, I never thought I'd say that about YA books about a school for teen spies, but there it is. The most recent book,
Out of Sight, Out of Time
, is a great addition to the series, and never once did I feel that things were getting too slow, or even a little boring, as often happens as a series gets past three books. And if that's not enough to win you over to this series, let me just say one word: ZACH. That is all.
(Read my original rec of The Gallagher Girls here)
Moving on, if you haven't read Hex Hall by Rachel Hawkins, then it's obvious that you don't trust our judgement here at WhimFic. Leigh and I have gushed extensively about our mutual love of this series in the past. And now, with
Spell Bound
, we've reached that point that is both exciting and a bit sad - the conclusion of the series.
I am very sad to be saying goodbye to Sophie (and Jenna! The best sidekick ever!). These books were so much fun, I honestly cannot wait to see what Rachel Hawkins comes up with next!
(You can see all of the gushing from Leigh and I here)
And finally, one of my favorite series out there: The Curse Workers by Holly Black.
Black Heart
is coming out next week (!!!) and I had the privelege to read it early. Let me tell you all - it is
PERFECT
.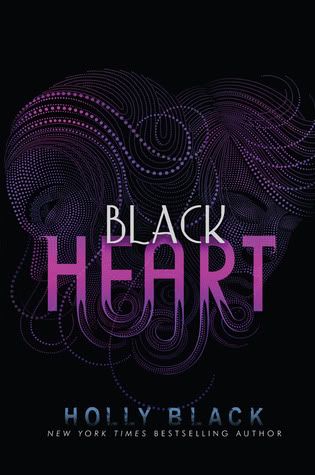 I love it when a final book in a series doesn't just conclude, but throws crazy-new things at us and still manages to make it all work in the end.
Black Heart
does just that. And, there's so much Casselishness to look forward to in this book - trust me and read this whole series just for Cassel. He's worth it.
(Read more Cassel-love in my rec for the series, and some from Sophie too, here.)