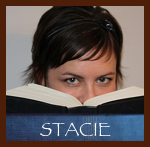 I have to apologize for taking another one of our unscheduled blog-cations. I was off on a real-life vacation, which included a visit to the best bookstore ever -
Powell's City of Books
! Leigh was in LA hobnobbing with famous authors during the
SCBWI Summer Conference
. (Even our vacations are literary-minded!) To make up for our absence, I am not just rec'ing one book today, but a whole slew of books! Two series by
Ally Carter
that I am in love with:
The Heist Society
and
The Gallagher Girls
.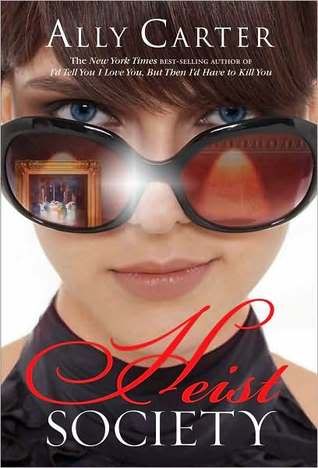 First, I must thank
Sophie
for the recommendations on both of these series. I must also curse her for giving me two more book-boyfriends to think about! Honestly, these books are so well-written and perfectly timed - it's hard not to sink into them. In fact, I found it hard to put each one of them down once I had started!
One thing I love about Ally Carter's writing is the voice of her main characters. Both Katarina (
Heist Society
) and Cameron (
Gallagher Girls
) are extremely smart, confident (in very unconventional ways), and funny. Aside from the knowledge gained by either growing up in a family of high-class criminals, or growing up in a school for spies, both girls are somewhat naive about boys, and how to decipher their own feelings while they live life undercover.
I also loved reading about the details of heists and spy school. Honestly, it was so much fun to read along while Katarina pulled off the perfect crime, or while Cameron and her friends pulled off their Covert Operations projects - especially those not sanctioned by her school. And Ally Carter doesn't miss a beat. These books never felt boring or drawn out. I wanted more, of course, but she does such a great job of wrapping things up (no Everest-high cliffs here!) that I always felt satisfied when finishing one of these books.
The only downside? Now I'm completely hooked and cannot wait for the fifth book in the GG series:
Out of Sight, Out of Time.
I can blame Sophie for that too, right? :)
Goodreads for Heist Society #1
Goodreads for Gallagher Girls #1
Sophie's reviews at Mundie Moms