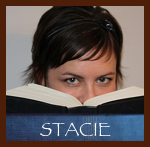 The holiday season is upon us and for a lot of us, that means traveling. I always love having a fun, fast read in my hands before boarding a plane, starting a road-trip, or spending time with the out-of-town family. I like having something that is not too-engrossing, but still a great read. So, today I am sharing with you three of my Fun, Fast Read picks. They are all told from a boy's point of view, which is not something I normally pick up, but I loved all three of these boys.
Au Revoir, Crazy European Chick
by Joe Schreiber
I loved everything about this book. It was crazy, action-packed, and even a little bit sweet. My favorite thing about the book was that each chapter was titled with a question from a college application. It put a unique spin on the action and was a fun way to set up the events. I also loved that there was a Chick Who Could Kick My Ass, of course.
Goodreads Synopsis here.
Carter Finally Gets It
by Brent Crawford
This is a little gem of a book. I read it for a book club and had no idea if I would like it or not. It's not really my type of book, if you know what I mean. But, happily, I ended up loving Carter and cackling at his antics. I read this book while on vacation with (almost) my entire family and I often worried if my ridiculously loud laughter would wake anyone while I read in the wee hours of the morning. I was very much surprised at how much I liked this book in the end and I will probably read it again. Most likely when my son becomes a freshman in high school!
Goodreads Synopsis here.
Beastly
by Alex Flinn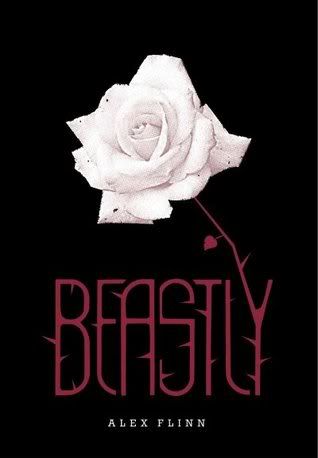 Okay, so I know this has been out forever and it's already been made into a movie but I have never seen the movie and I had resisted the book because it's hard for me to like asshole main characters (like the MC in this book). But, I do love fairy-tale retellings, so I finally gave in. And? I am glad I did. I loved how Alex Flinn changed the story of Beauty and the Beast, but also how she retained some of the original elements and added her own twists. I'm a sucker for romance and self-discovery as well, and this book had plenty of both. It's a sweet story with some dry humor and a fantastic ending.
Goodreads Synopsis here.
So there you have it: three picks for your holiday traveling needs! Feel free to leave me some suggestions if you have any - I need some quick reads for this holiday season!