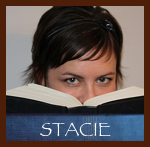 Last year I read and recommended
Firelight
by
Sophie Jordan
(you can read the rec
here
). I ended the post by saying that I wanted to learn MORE about the draki. I was completely mystified by the idea of a dragon-ish species living as human. Well, I'm very happy to say that Sophie Jordan must have read my rec (hah!) because she delivered in
Vanish
, the sequel to
Firelight
.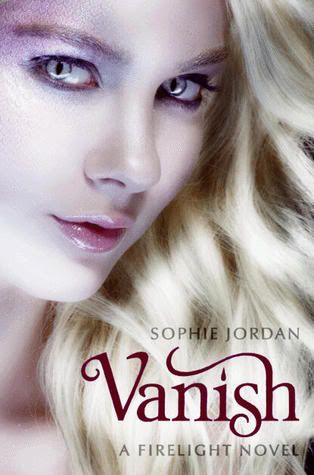 From
Goodreads
:
To save the life of the boy she loves, Jacinda did the unthinkable: She betrayed the most closely-guarded secret of her kind. Now she must return to the protection of her pride knowing she might never see Will again—and worse, that because his mind has been shaded, Will's memories of that fateful night and why she had to flee are gone.

Back home, Jacinda is greeted with hostility and must work to prove her loyalty for both her sake and her family's. Among the few who will even talk to her are Cassian, the pride's heir apparent who has always wanted her, and her sister, Tamra, who has been forever changed by a twist of fate. Jacinda knows that she should forget Will and move on—that if he managed to remember and keep his promise to find her, it would only endanger them both. Yet she clings to the hope that someday they will be together again. When the chance arrives to follow her heart, will she risk everything for love?

In bestselling author Sophie Jordan's dramatic follow-up to Firelight, forbidden love burns brighter than ever
*SPOILER ALERT* If you haven't read
Firelight
yet, this post might have spoilers! I won't spoil anything from
Vanish
, but I can't promise to be spoiler-free for
Firelight
!
Okay, I'm jut going to go ahead and say it: I liked this book BETTER than it's predecessor! Perhaps that is because I loved the world-building in this book - rather than being set in a typical town, this is mainly set in the home of the pride. I loved learning about the details of each draki and how they all added something to the pride. And the flying! Hello, that was awesome. It was so great to see Jacinda letting herself be who she truly is inside. I loved that.
And, if that all wasn't enough, you'll find a ton of action and suspense in this book. There are beautiful moments (KISSY SCENES!), but there are also moments that will have have your heart pumping in anticipation or, in my case, worry. Jacinda takes huge risks as she begins to figure out what is most important to her, and although I wanted to yell, "NO! It's too dangerous," it does make for an excellent story.
So, if you liked
Firelight
and are ready for more, definitely pick up
Vanish
. You might even find yourself liking it better!