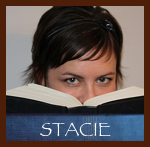 Both Leigh and I are very excited about the impending release of
The Vespertine
by Saundra Mitchell. (The release date is March 7th!) We've both been lucky enough to read this book, and we loved it!
From
Goodreads
:
It's the summer of 1889, and Amelia van den Broek is new to Baltimore and eager to take in all the pleasures the city has to offer. But her gaiety is interrupted by disturbing, dreamlike visions she has only at sunset—visions that offer glimpses of the future. Soon, friends and strangers alike call on Amelia to hear her prophecies. However, a forbidden romance with Nathaniel, an artist, threatens the new life Amelia is building in Baltimore. This enigmatic young man is keeping secrets of his own—still, Amelia finds herself irrepressibly drawn to him.
When one of her darkest visions comes to pass, Amelia's world is thrown into chaos. And those around her begin to wonder if she's not the seer of dark portents, but the cause.
You should probably scroll back up and look at that book cover again. It is gorgeous! And the book is as well.

It is! Without being overly wordy, Mitchell describes the surroundings and the time in way that makes it seem real and natural. I have never curled my hair using an iron heated in a fire, but I could imagine doing it as I read the scenes.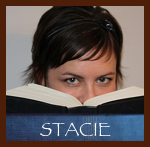 I agree completely. I feel that way about the descriptions of Amelia and her friendships. I loved reading the interactions between the young women in her circle of friends, especially when they were practicing archery. Those scenes stood out to me, and were perhaps my favorites.
Another thing that stood out to me in this book was how the small element of magic was worked into the story. Truly, it was the way the 'magic' of Amelia's prophecies swirled around and into these friendships that was most intriguing to me.

Not to mention the 'magic' of Nathaniel. *swoons* I love the darkness and drama that surrounds him. As the reader, you know society and convention say Amelia shouldn't get involved with him, but oh how you want her to. I don't want to spoil anything, so go out and read
The Vespertine
so you can feel the magic yourself! You won't be disappointed.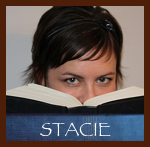 Ah, yes, Nathaniel. And? He's an artist, and we all know artists are hot. *wink*
So, get your pre-order on and enjoy
The Vespertine
for yourself!
Follow Saundra Mitchell on Twitter
here
and visit her website
here
.
Waiting on Wednesday is hosted by Breaking the Spine (And we know WoW is normally reserved for books we haven't read, but we're breaking the rules a little bit.)
**Thank you to
NetGalley
and
Houghton Mifflin Harcourt
for providing us with an ARC of
The Vespertine
!**