Hello everyone! We had a really great time with our first Lazy Book Club and are excited to announce that June's LBC pick is:
The Iron King
by Julie Kagawa!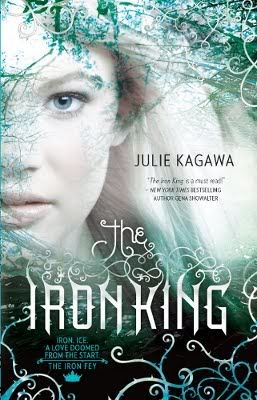 We both absolutely fell in love with this book, and are in the midst of reading the free ebook titled
Winter's Passage
that bridges the gap between
The Iron King
and the sequel.
The Iron Daughter
, which will be released on August 1st, is on our To Be Reviewed list.
For links and other neat info, visit Julie Kagawa's website
here
.
Also, to celebrate our excitement, we're having a giveaway at the end of the month! Comment on the LBC comment form (the handy little box on the sidebar) and you'll be entered to win a mug of your choice from the Whimsical Fic-ery Zazzle store. (US and Canadian residents only. Sorry, we are losers in the shipping department. Don't think it means we don't love our international readers.)
So, what are you waiting for? Pick up a copy of
The Iron King
, run over to
Harlequin Teen to download Winter's Passage
, and join the discussion!