You may have heard of a quiet little book that debuts today called
The Near Witch
by
Victoria Schwab
. I say "quiet little book" with a smirk because it has gotten rave reviews from everyone I know who's read it, and has generated the buzz to match.
Here's the synopsis from Goodreads:
The Near Witch is only an old story told to frighten children.

If the wind calls at night, you must not listen. The wind is lonely, and always looking for company.

And there are no strangers in the town of Near.
These are the truths that Lexi has heard all her life.
But when an actual stranger—a boy who seems to fade like smoke—appears outside her home on the moor at night, she knows that at least one of these sayings is no longer true.
The next night, the children of Near start disappearing from their beds, and the mysterious boy falls under suspicion. Still, he insists on helping Lexi search for them. Something tells her she can trust him.
As the hunt for the children intensifies, so does Lexi's need to know—about the witch that just might be more than a bedtime story, about the wind that seems to speak through the walls at night, and about the history of this nameless boy.
Part fairy tale, part love story, Victoria Schwab's debut novel is entirely original yet achingly familiar: a song you heard long ago, a whisper carried by the wind, and a dream you won't soon forget.
I took my ARC on a beach vacation and couldn't put it down. Totally engrossed by the mysterious disappearances in the town of Near, I completely ignored my own kids as they built sand castles and ran through the waves. (I know, the irony.)
Parenting at it's best... reading about missing kids while ignoring your own.


Instead, I was searching for a sweater in the middle of the tropics. When Victoria writes of misty, rainy moors you
feel
the rain and the cold, the type that sinks deep into your bones and doesn't want to let go. That's what this story does, grabs you someplace deep inside and digs in, and it doesn't let you go even after you've read it. I loved everything about it - the quiet strength of the characters, the twisty mystery, the magic, and the romance. It's poetic, lyrical writing at its best, and you'd be crazy not to get a copy as soon as you can. Otherwise, I might send the wind after you. And it's always lonely. *winks*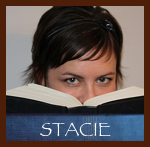 So, Leigh mentioned that she has a copy of The Near Witch, yes? She had offered to send it to me, but I said, "No, I'll wait and instead LET'S GIVE IT AWAY TO ONE OF OUR BLOG READERS!" (Read: Leigh is FAIL at the post office, but I love her anyway, and we really love you all so we came up with a give-away instead!)
So here is the deal - it's super easy if you are on twitter or Facebook! You can either tweet or post the following on Facebook, then link back in a comment to be eligible for an entry. If you do both, and comment twice with two separate links (1 twitter, and 1 facebook), that will be 2 entries! (I love give-away math.)
So, simply tweet or FB the following, then leave a comment with a link (or two) here and you'll be entered to win
The Near Witch
! Be sure to tag the
WhimFic page
in your Facebook post.
I want to win a copy of #THENEARWITCH from Whimsical Ficery! http://bit.ly/ort98W

We will pick a winner at 5pm EST on Wednesday, August 3rd. Good luck!!
P.S. You should definitely follow Victoria on twitter
here
! You will adore her. We are certain of this because she is adorable.