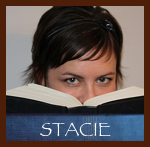 Hi Everyone! After our last Lazy Book Club, I promised we would read something a bit more fun.
Delirium
was a heavy read so I think we should follow it up with one of my favorite writers - John Green. His books are hilarious, but also meaningful and thought-provoking. But, here's the thing: I cannot decide which book! I love them all too much, so I'm leaving it up to you.
I've put a handy little poll at the top of the sidebra (see it over there?) and am hoping that you'll help me pick next month's LBC book. Just to be honest, I think
Looking for Alaska
is the one I would not pick, but only because it's a bit more heavy, and maybe even depressing. It's brilliant, but not the happiest book ever. But, it's up to you all! So go on, vote and let your LBC voice be heard! And thanks for helping me pick!
You can check out John Green's books here:
www.johngreenbooks.com